Tuesday Talk:
Well , sorry for no regular Toddler Tuesday post. This week is a busy week for us. The kids are on spring break, but our middle son is taking his first hog to the fair. Monday was weigh in , and grading. Pumbaa made it and tonight was the show. K won fourth place for his class. Not so bad for our very first time I suppose. I am very proud of him and his hard work. Now, hopefully the auction will go well on Friday and we will be finished until the next time.
Tomorrow we have dental appointments. The big kids are not very happy with me for making those on their spring break. There is never time otherwise though.
Don't forget to stop by and read my review on The Canary List and rate it if you get the chance. =)
Hops we are doing this Wonderful Upcoming Wednesday=)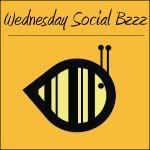 Also, wanted to give a Great big Thank you to
http://www.homegrowinghappiness.blogspot.com/
for awarding us the sylish blogger award . Yay, how fun.