Thank You so much
Kim
for awarding the award of Stylish Blogger. Boy was I ever surprised when I opened my comment and had this. It really put a smile on my face to know someone was enjoying this blog.
Stop by and give a visit
http://lsp-projects.blogspot.com/
. I love all of the wonderful photos on her blog they are truly beautiful.
In order to completely accept this Award it is asked of it's recipients to do a few things.
Thank and link back to the person that has given you this award.
Share 7 thing's about yourself
Award blogs you feel deserve the award
Contact these bloggers and let then know about the award
7 Things About Me....REALLY... Let US See.
1. As you know mom of 3 , 1 daughter 14, son 12, and son 2. Love that they are energetic, enthusiastic, and exciting children who stay busy, are healthy and happy. What more could a mom ask for?
2. Daughter of wonderful parents that just celebrated 36 years of marriage. What fantastic role models for me and my children. I can honestly say my parents are true examples of sweet and wonderful kind of love.
3. Baseball Mom Fundraiser Coordinator...I really do not know how I got this position but for some reason I always end up with it.
4. Mom to a yellow lab named Ripley who I love and want to strangle most days. He gets into a lot of trouble but is a great big baby.
5. Menu Planner, I try to plan my menu by the month although I may rearrange it from day to day it helps me so much !
6. Favorite Pie Key Lime
7. Favorite colors orange and blue
Blogs I would like to give this award to.
1.
La-La's Home Daycare
~ Lori is a stay at home mom, grandma and childcare provider. I love the great crafts she shares and all though I am fairly new her blog I have really been enjoying it.
2.
I Can Teach My Child
~You are your child's first teacher. This site gives you great help in ideas to work with your child.
3.
From Chalkboards to Strollers
~ 2nd great teacher turned SAM with a beautiful little girl Avery and baby on the way sharing her ideas and life with you
4.
Helping Little Hands
~ Shares a little bit of everything SAHM of 3 kids and I love her craft projects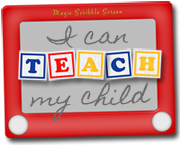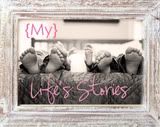 Thank You again I so enjoy your Life stories.