Yes, Friday has finally arrived. I have had a long and busy week with some drama along the way and am looking forward to the weekend to chill out a little bit. Beginning with watching my #5 play some baseball starting at 2nd base tomorrow night . Then from their he will change to #12 and head to Jacksonville to play in a weekend long tournament. Baseball seems to always be a part of our weekends.
I am working on 200 fans help me out so very close with 181. So, I am blogging hopping today. Follow me and leave me a comment and I'll follow you back as soon as possible. I appreciate all of you stopping by and taking the time to see what I have to say.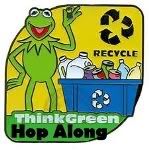 Fist of all let me say I love this button who can resist Kermit the frog right. Stop by and follow the hostess & don't forget to follow me if your not already.
Hopping along now=)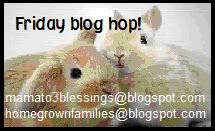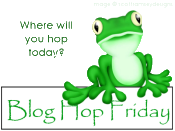 S
Going to get hopping talk to you guys later. Don't forget HELP me get to 200 today that would be an AWESOME start to this weekend.